Managing Large-Scale Digitization Projects
When: Wednesday, January 24th & Friday, January 26th, 10am-12pm PT
RSVP Deadline: Friday January 12th. Zoom links will be sent to participants by Friday January 19th.
Description
This workshop will provide an overview of planning and managing large-scale digitization projects through their entire lifecycle, including selection and preparation of materials, metadata creation, digitization, quality control, digital asset management and preservation, providing access, promotion, and assessment. The workshop will focus on archival collections of text and images but the strategies shared could also be applied to audiovisual materials or other formats.
Learning objectives:
Learn how to plan successful large-scale digitization projects
Learn about best practices, guidelines, and other published resources related to large-scale digitization
Understand how to adjust general strategies to accommodate local resources, materials, and project goals
Become familiar with tools, equipment, and software for executing and managing projects
Instructor bio
Emily Lapworth (she/her) is Digital Special Collections and Archives Librarian at the University of Nevada, Las Vegas. Her work focuses on increasing online access to archival materials, and managing workflows and projects related to digitization, metadata creation, digital asset management, and digital preservation. Her research interests include improving the user experience of digital collections and she has published several articles on large-scale digitization. Emily holds an MLIS from Simmons University and a BA from Brandeis University.
A Trip Around the Lifecycle: Assessing Your Oral History Metadata
When: Tuesday, February 20th, 11am-3pm EST
Description:
What is the value of "oral history metadata assessment?" In this hands-on, interactive workshop, you'll be introduced to that question and the Oral History Association Metadata Task Force's assessment toolkit for capturing, preserving, and sharing information about interviews and collections across the oral history lifecycle. The toolkit is designed to facilitate thoughtful decision-making about metadata regardless of system, schema, or software platform.
Following a presentation of foundational information about oral history descriptive practices, the MTF instructors will facilitate small-group exercises designed around using the toolkit. The toolkit involves processes and steps meant to help both new projects set up quickly with descriptive rigor, and offer long standing projects a fresh but structured way to address missing pieces of their metadata puzzles. This methodology – shaped by a nationwide survey of oral history practices the MTF conducted in 2016-2019 – emphasizes how different projects and teams require different metadata decisions, and those decisions are based on a particular set of resources, goals, and limitations. The assessment process that participants will be guided through will also include an exercise to consider how to map system-agnostic metadata selections to existing standards in their home metadata ecosystems. Built into the four-hour workshop are small group discussions as well as a concluding Q&A session where participants will have opportunities to ask specific questions, share experiences, and talk through issues related to describing oral histories.
Our aim is to offer a "train the trainer" style session on assessing the universal utility of these metadata elements as critical to creating, preserving, and making oral histories accessible to researchers, regardless of system or software platform. This workshop offers a holistic way of thinking about metadata that moves away from technical lingo and toward a shared understanding of what is useful to know about oral histories: no technical expertise is required for participation! It will be an excellent opportunity for peer learning and discovering contrasts and similarities in oral history practices across contexts.
Learning Goals:
Workshop participants will learn how to apply an assessment toolkit to their oral history projects and collections, and lead members of their team of stakeholders through the assessment process.
Upon completion of this workshop, you will be able to:
Articulate the needs and characteristics of your institution or practice
Decide which metadata elements to capture, preserve, and share to meet those needs
Identify current and future locations to store metadata elements
Consider practical and ethical aspects of metadata capture throughout the lifecycle
Use this toolkit at your own institution and with your own colleagues
Workshop facilitators
Lauren Kata, Natalie Milbrodt, Steven Sielaff, Jaycie Vos – members of the Oral History Metadata Task Force
NOTE: This workshop has an attendance cap of 120 participants. RSVPs will be honored on a first come, first served, basis.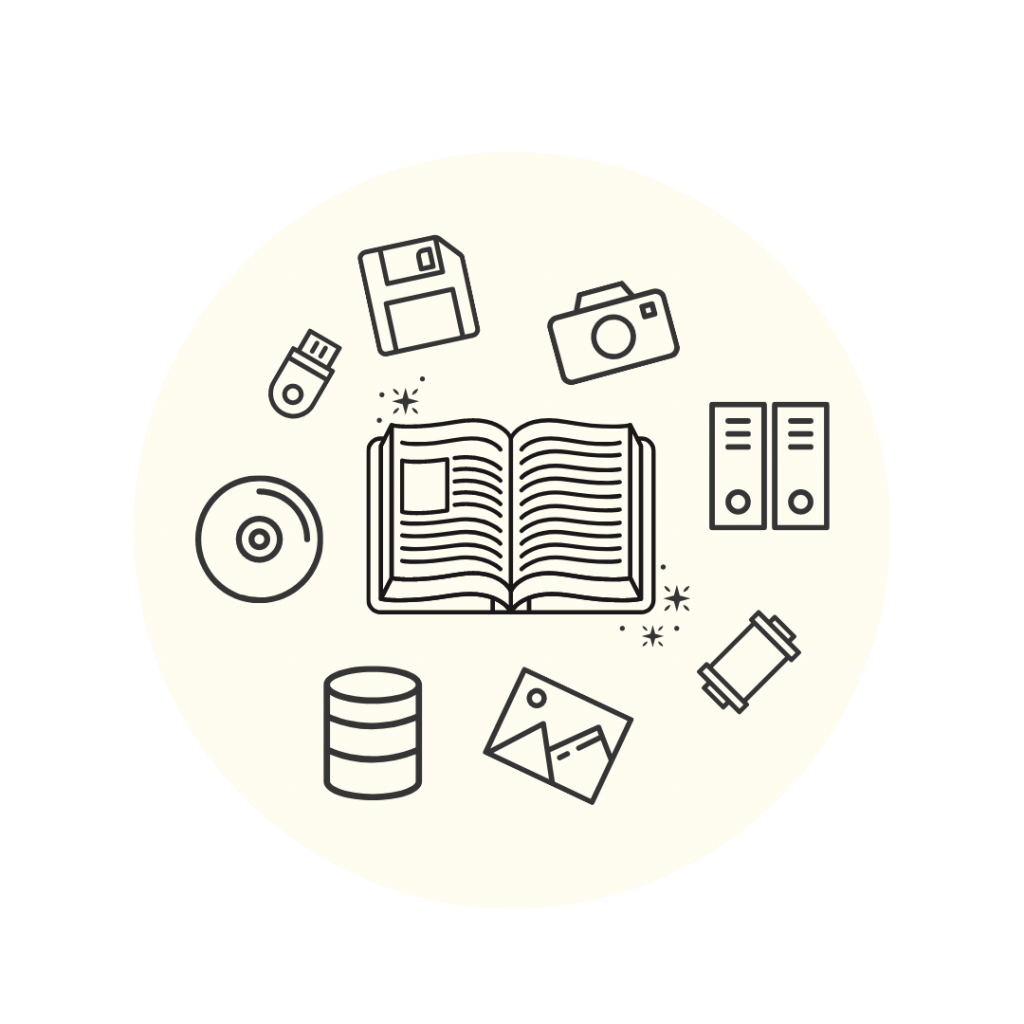 Check back soon for more upcoming workshops! ✨💿✨
Follow DPOE-N on Twitter, Instagram, Facebook, LinkedIn, or subscribe to our newsletter for workshop updates and announcements.